Howdy! Today was "Cowboy Day" here in "c" week!
We had a lot of fun! We introduced our new "secret word" and added it to our word wall! "OW"
We rustled up some "c's" on our cowboy boot letter search & made our own Cowboy/girl puppets. We talked about the shapes and glued them on our paper bag!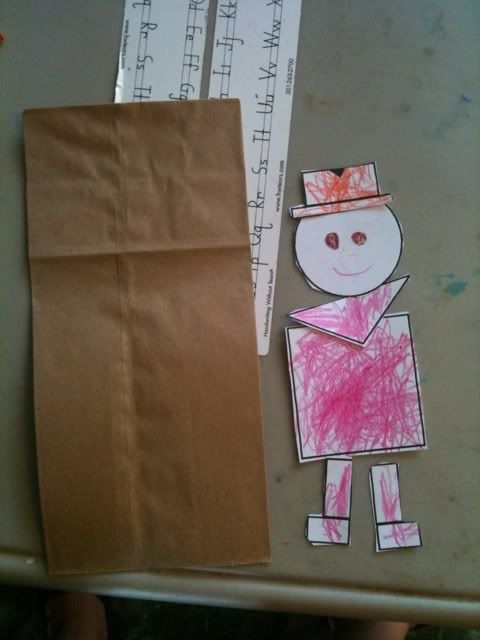 We rode a "horse" Outside
and watched a really cute Cowboy show (about 7mins) - all before lunch! WHEW! If you'd like to receive all the worksheets & activities that we do - sign up here :
http://momcents.com/2010/08/weekly-preschool-lesson-plans/
I leave you with the Cowboy show :)